LONDON, UK, 20 OCTOBER, 2015 – 3CX, developer of the next generation software based PBX 3CX Phone System announces that the ophthalmologic center Tri-Z, located in southern Russia, successfully deployed 3CX Phone System.
To keep up with the constantly changing demands of their industry Tri-Z IT Director Ruslan Allalo, realized they needed more organization within their company and went searching for a new phone system. That's when Ruslan Allalo, Tri-Z IT Director, discovered 3CX Phone System for Windows.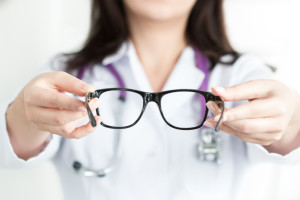 Ophthalmology Center Changes its PBX in the Blink of an Eye
Tri-Z was able to seamlessly transfer their existing phone lines to the IP-PBX server while adding new lines simultaneously. Allalo also appreciated how easy 3CX Phone System was to install and configure. Thanks to 3CX's flexibility they were able to add phone lines via the internet, eliminating any need for physical wiring and labor associated with installation and maintenance.
"3CX VoIP phone system not only gives Tri-Z and our employees limitless communication but offers connection flexibility as well.", Ruslan Allalo said.
Read the complete case study and discover how 3CX provides Tri-Z, eye opening features to make their business run smoothly.
About 3CX (www.3cx.com)
3CX is a 100% channel company and is the developer of a software-based and open standards IP PBX which innovates communications and replaces proprietary PBXs. 3CX cuts telco costs and boosts company productivity and mobility.
With integrated WebRTC web conferencing, softphones for Mac and Windows and smartphone clients for Android, iOS and Windows phones, 3CX offers companies a complete Unified Communications package out of the box.
250,000 customers worldwide use 3CX including Boeing, McDonalds, Hugo Boss, Ramada Plaza Antwerp, Harley Davidson, Wilson Sporting Goods and Pepsi. Maintaining its global presence, 3CX has offices in the U.S., U.K., Germany, South Africa, Russia and Australia. Visit 3CX on Facebook, Twitter and on Google+.
About IT-Systems (www.systems-it.ru)
The company IT-Systems operates in the IT market since 2006. Since then, their employees completed a large number of successful and major projects in the field of telecommunication, as will in other IT areas. The Company successfully developed a set of directions in the IT business: software licensing, trainings and consulting. We always care about our clients!