LONDON, UK 07 OCTOBER, 2015 – 3CX, developer of the next generation software based PBX 3CX Phone System announces that the Korenovsky Milk Canning Plant, located in the Krasnodar Territory of Russia and one of the longest running and largest food processing enterprises in the region, successfully deployed 3CX Phone System. The milk factory is the eighth branch of the company and 3CX Phone System was installed previously on all other location. Korenovsky Milk Canning Plant decided to follow suit.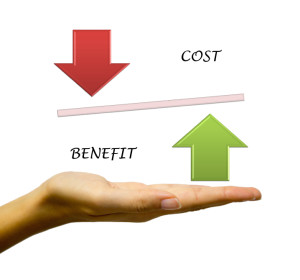 Identifying "The Big Cheese" In the Telecom Market
The first seven locations experienced substantial improvements when they switched to the 3CX IP-enabled phone system including but not limited to: cost efficiency, heightened scalability and increased access to robust unified communications (UC) features.
Because 3CX Phone System is Windows-based, each branch's IT team can manage and update the entire phone system over a desktop interface. This software-based management system enables the milk canning plant to reduce telecom costs while increasing scalability by being able to add more extensions and create bridges between branch locations straight from their computers.
"When we decided to open a new branch «Korenovsky Milk Canning Plat» we aimed to choose reliable equipment with high degree of functionality and all this for a reasonable cost. IP PBX from 3CX fully satisfied our request. For almost a year now the PBX never disappointed us and allowed us to save on communication costs. Whenever we decide to open a new branch or modernize existing branches we will choose only 3CX", said Sergey Bondorenko, the General Director of Korensovky Milk Canning Plant.
Read the complete case study and learn how 3CX Phone System is connecting seamlessly branches with each other to drive home cost reduction.
About 3CX (www.3cx.com)
3CX is a 100% channel company and is the developer of a software-based and open standards IP PBX which innovates communications and replaces proprietary PBXs. 3CX cuts telco costs and boosts company productivity and mobility.
With integrated WebRTC web conferencing, softphones for Mac and Windows and smartphone clients for Android, iOS and Windows phones, 3CX offers companies a complete Unified Communications package out of the box.
250,000 customers worldwide use 3CX including Boeing, McDonalds, Hugo Boss, Ramada Plaza Antwerp, Harley Davidson, Wilson Sporting Goods and Pepsi. Maintaining its global presence, 3CX has offices in the U.S., U.K., Germany, South Africa, Russia and Australia. Visit 3CX on Facebook, Twitter and on Google+.
About IT-Center (http://www.it-center.su/about/partners/)
IT-Center, established in 2009, has representative offices in Krasnodar, Sochi and Novorossiysk. The organization is comprised of a range of companies that provide services in information technology and security. All companies included in the organization have the necessary licences and certificates to maintain their activity. Its main customers are major state structures (e.g., Ministry of Internal Affairs, Ministry of Emergency Situations and Ministry of Education) and well-known private companies (e.g., Publishing house Komsomolskaya Pravda, the insurance company Zurich and Korenovskiy Milk Canning Plant).