3CX Expands U.S. Market Reach With Communications Solution Provider, Bandwidth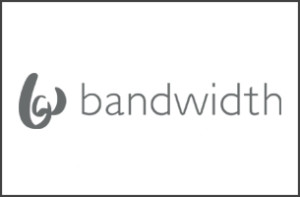 For the past 15 years, Bandwidth has powered some of the most exciting innovations in communications. By adding 3CX Phone System to its dynamic array of network solutions, Bandwidth is poised to further improve its set of VoIP cloud solutions and mobile capabilities, all while maintaining its focus on ease of use for ensuring superior customer experience
LONDON, UK and NORTH CAROLINA, USA – 11 NOVEMBER, 2015 – 3CX, developer of the next-generation software-based PBX 3CX Phone System for Windows, announces its partnership with Raleigh, North Carolina-based communications solutions provider, Bandwidth.
Bandwidth, a market leader in software-based telecom services, offers communications solutions for companies of all sizes. For the past 15 years, Bandwidth has powered some of the most exciting innovations in communications. By adding 3CX Phone System to its dynamic array of network solutions, Bandwidth is poised to further improve its set of VoIP cloud solutions and mobile capabilities, all while maintaining its focus on ease of use for ensuring superior customer experience.
This partnership further increases 3CX's presence in the American marketplace while allowing Bandwidth customers to leverage 3CX Phone System and 3CX WebMeeting to transform workplace mobility and efficiency.
Kyle Asbury, 3CX Sales Manager, US & Canada, said:
"The successful interop between 3CX Phone System and SIP Trunking provider Bandwidth will enable 3CX to further increase its market reach within the USA, allowing more businesses to take advantage of our feature-rich and cost effective software-based phone system. With Bandwidth's years of experience, we know that our customers will be able to enjoy reliable SIP Trunking and high-quality customer service."

Todd Hagstrom, Bandwidth Senior Director of Product Management, said:
"As more companies adopt cloud-based PBX solutions, our certification with 3CX leaves us well positioned to deliver SIP Trunking solutions to the SMB customers they serve. For businesses seeking a unified communications experience, packaging the SIP Trunk along with the PBX makes it a true plug and play solution – and a very attractive one, especially for the SMB with limited time and resources."
About 3CX (www.3cx.com)
3CX is a 100% channel company and is the developer of a software-based and open standards IP PBX which innovates communications and replaces proprietary PBXs. 3CX cuts telco costs and boosts company productivity and mobility.
With integrated WebRTC web conferencing, softphones for Mac and Windows and smartphone clients for Android, iOS and Windows phones, 3CX offers companies a complete Unified Communications package out of the box.
50,000 customers worldwide use 3CX including Boeing, McDonalds, Hugo Boss, Ramada Plaza Antwerp, Harley Davidson, Wilson Sporting Goods and Pepsi. Maintaining its global presence, 3CX has offices in the U.S., U.K., Germany, Hong Kong, South Africa, Russia and Australia. Visit 3CX on Facebook, Twitter and on Google+.
About Bandwidth (http://www.bandwidth.com/)
Bandwidth helps companies of all sizes to create innovative communications solutions. From voice and text for on-demand service apps to a seamless multi-screen experience for large enterprises, to a category disrupting WiFi-first mobile phone service, Bandwidth's solutions are shaping the future of how we connect.
At the core of Bandwidth's offering is a platform that allows companies to launch and scale next generation applications using the nation's largest VoIP network, without the telecom headaches. This communications platform as a service (CPaaS) includes a wide range of solutions anchored around phone number provisioning, voice calling, messaging and emergency services, all built on Bandwidth's carrier-grade network.
Bandwidth was founded in 1999 and has a long tradition of innovation in the communications market. Today the company operates two divisions—business solutions and consumer (Republic Wireless). Bandwidth is headquartered in Raleigh, North Carolina with a large remote office in Denver, Colorado, and field offices in eight other cities.