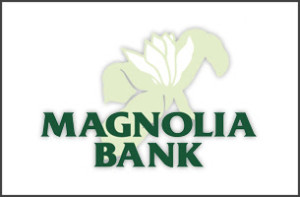 LONDON, UK, 25 NOVEMBER, 2015 – 3CX, developer of WebRTC based web conferencing software 3CX WebMeeting announces that US based Magnolia Bank has successfully deployed 3CX WebMeeting. The bank were eager to find a more cost effective solution to replace their current web conferencing platform.
After implementing 3CX WebMeeting, Magnolia employees realized major improvements in ease of use and deployment as it offered all of the functions necessary to address company-specific communications needs. For example, 3CX WebMeeting employs WebRTC to provide a browser-to-browser conferencing experience for its users. That is, WebRTC enables users to launch conferencing sessions from a browser (like Chrome or Firefox, for instance), which mitigates the hassle of downloading external plug-ins and clients before starting a conference session.
What's more, the company previously struggled with their previous solution due its user restrictions. Bank employees previously shared a single organizer account that caused several scheduling malfunctions across departments. With 3CX WebMeeting, each user can access his or her own account, eliminating the inefficiencies brought on by a single organizer.
Geremy Farmer, Information Technology Coordinator said:
"3CX WebMeeting is easy to deploy, simple to use, and enhances our organization's efficiency by giving us the ability to have meetings on-demand at any time. The main benefit of this solution is the scalability in our large organization. 3CX WebMeeting allows for us to offer all departments the ability to schedule meetings for their specific need and are not hindered by user limit restrictions."
Read the complete case study to find out how Magnolia Bank has managed to keep their personal touch with their customers in a cost effective way with 3CX WebMeeting.
About 3CX (www.3cx.com)
3CX is a 100% channel company and is the developer of a software-based and open standards IP PBX which innovates communications and replaces proprietary PBXs. 3CX cuts telco costs and boosts company productivity and mobility.
With integrated WebRTC web conferencing, softphones for Mac and Windows and smartphone clients for Android, iOS and Windows phones, 3CX offers companies a complete Unified Communications package out of the box.
250,000 customers worldwide use 3CX including Boeing, McDonalds, Hugo Boss, Ramada Plaza Antwerp, Harley Davidson, Wilson Sporting Goods and Pepsi. Maintaining its global presence, 3CX has offices in the U.S., U.K., Germany, South Africa, Russia and Australia. Visit 3CX on Facebook, Twitter and on Google+.