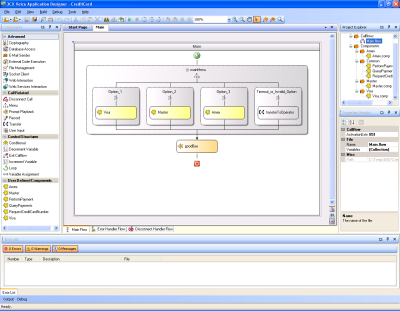 3CX is pleased to announce a new release of the Voice Application Designer, build number 3679. This new version includes bug fixes and improvements, including the ability to play audio files generating the file name with an expression.
The new installer can be downloaded from here. The new user's manual can be downloaded from here.
Change Log – 3CX Voice Application Designer, Build 3679
Fixes:
Problem when sending boolean parameters to a .NET library object using an External Code Execution component.
Problem when deploying projects to a 3CX Phone System installation with no tenants (invalid PbxVersion).
Licence activation now sends the country code instead of the country name.
Problem with drag and drop of some components.
New Features:
Default PBX version is 3CX Phone System 10.
Ability to configure prompts with dynamically generated file names (using expressions).
Better logs when an error occurs on server side execution.
You can view the complete build history here. We welcome your comments and reviews on this new build.