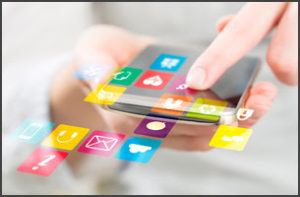 We've just released a new update for the 3CX Client for Android. With this new update you can copy, paste and edit a number, increasing productivity and saving time for users. The PUSH notifications have been disabled if the account in inactive as well as the chat PUSH notifications when a user is blocked on chat.
What else is included:
Call waiting tone on incoming GSM call was still playing even after GSM call was answered

Ability to copy, paste and edit a number

Q log in/out button was disappearing

Incoming Ringing sound can be controlled by volume up/down buttons

Bridge prefix was not automatically added when calling users in remote offices

Fixed numerous crashes and ANR's

3CX DTMF and Android dial tones were both being played causing a runtime exception

Fixed auto-provisioning on startup – you can enable / disable from 3CX console

Fixed bug on proximity sensor when hold/unhold

Push duplicated when you have nested ring groups

Bottom operations bar was disappearing

Updated welcome message

Chat notification sound not played on startup

Chat Push disabled when a user is blocked on chat

Smooth scrolling in Presence showing Group headers at the top

If account is not active, PUSH is disabled
Download the latest 3CX client for Android from the Google Play store.
View the complete change log.