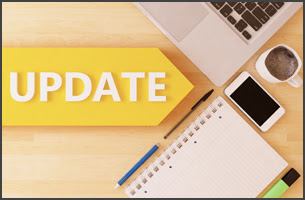 Following the BETA release, we're now releasing the final update for this build of our iOS app. This latest update launches and reconnects much faster and offers a smoother, more speedy experience in the recents display. We've also prepared the app for the upcoming V15.5 Update 6 release and have ensured support for multiple devices to be registered to the same extension and receive PUSH notifications.
What else is included:
Added OPUS codec support
Faster launch and reconnect
Faster and smoother Recents display
Added Apple's UI refresh control in Recents (by swiping-holding down the list)
Fixed wrong call start/connect duration in Recents
Fixed New Contact button in Contacts not being shown sometimes when account reconnects or is changed
Fixed status custom message being wrongly cleared when status updates
Fixed Presence/Contacts search bar remaining "hidden" sometimes
Minor fix in color themes
Support for upcoming V15.5 Update 6 PUSH
View the complete change log.
Download the 3CX iOS app on your device and read the manual or update the app if it's already installed.