3CX's popular Click to Call extension is now available for Firefox browser users too. The plugin allows users to dial numbers directly from their CRM or from within their browser using the 3CX web client.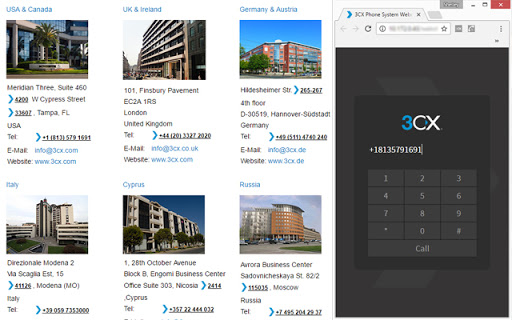 The Click to Call extension automatically identifies phone numbers that appear on web browsers (Google Chrome or Firefox) and makes them clickable. So by simply clicking on the number the call is initiated – no copy and pasting and no need to manually enter numbers into your phone. In a nutshell:
Automatically detect phone numbers
Add websites or pages to exclude from searching
Numbers are highlighted with the 3CX arrow
Works seamlessly with the 3CX web client
Automates tedious processes for staff
To install the 3CX Click2Call extension on Firefox you can go here.
View the manual.