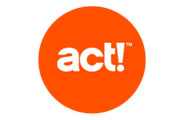 We're pleased to announce that a new version of the 3CX CRM Integration Module has been released. This new version adds support for SageAct 2013 and for terminal server environments.
The 3CX CRM Integration module allows you to connect 3CX Phone System to CRM packages such as Salesforce, Microsoft Dynamics, Google Contacts and Sage ACT!

New Features and Fixes
Terminal server environments (outbound call dialing) are now supported for Microsoft Dynamics and Salesforce.
Added support for Sage ACT 2013.
You can now configure whether the screen pop-up appears on call ring or on call answer.
The Salesforce plug-in now allows you to look for contact information in the Accounts table, and launch calls from the Accounts page.
We've fixed an issue where the Salesforce plug-in was not saving the call activity under the right contact when the account had 2 different contacts with the same first name and last name.
Download 3CX CRM Integration Module
You can download the 3CX CRM Integration Module here and trial it for 30-days. Full pricing and ordering information is available here and installation information here.