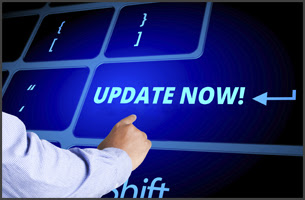 Great news for all 3CX customers! 3CX Phone System Service Pack 3 has just been released.
With SP3, 3CX Phone System v14 supports failover out of the box. SP3 includes failover ready provisioning templates for IP Phones, VoIP Providers and 3CX clients, making your life even easier.
So how does the Failover feature work? The Failover feature allows you to create a replica of your PBX. In the event that your PBX fails, your replica PBX will become active minimizing downtime and data loss. Learn more about how Failover works here.
SP3 also includes the below improvements:
Nested IVRs which were handling different language prompts can now play language specific system prompts.
E164 processing can now be disabled to allow the pbx to process the real number.
Numerous fixes in the web reports modules.
Fixed audio issue when IP Address on machine is changed.
This build also includes the latest updates of 3CX for Windows, MacOS, Android and iOS clients .
Improved 3CX client response time.
Support for new Yealink T40P model.
Improved scheduled backup and restore feature.
Documentation and Download links:
Download 3CX Phone System v14 from here or perform the update directly from within the management console. Log in to the management console and click on Updates > 3CX Service Pack Updates. Select SP3 and update.
Download the 3CX iOS Client.
Download the 3CX Android Client.
Download the 3CX Windows Client.
Download the 3CX MacOS client.
Read the Administrator Manual.
Read the User Manual.