Out of the Box Integration between 3CX and Skype for Business
Great news for Skype for Business users! We've developed a plugin that allows you to initiate calls in your 3CX client for Windows from within Skype for Business. It's very simple, you just right click on a Skype for Business contact and click the option 3CX Call. The call will then be initiated from your 3CX client for Windows.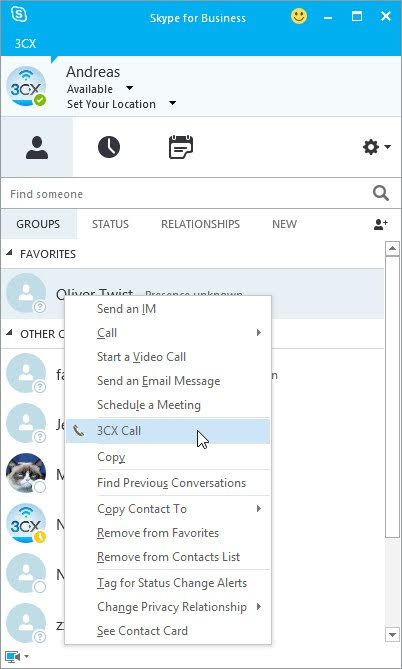 The configuration is very simple and straight forward and shouldn't take more than a few minutes. We've prepared a step-by-step guide on how to do this, take a look. Download the 3CX Skype for Business Plugin from here. Make sure you use the latest versions of both Skype for Business and the 3CX client for Windows as mentioned in the guide.