This procedure is not valid anymore.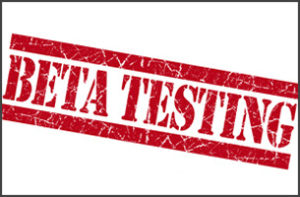 SP4 for 3CX V15 is available! Unlike previous service pack releases, this time round we're releasing a preview of SP4 with the V15 BETA Program. We want to give you a chance to take a sneak peek of the features and hear your feedback. We recently did this with our new iOS and Android clients and it was very well received from our community.
SP4 V15 Features
Failover in Linux
Reports in Linux (BETA)
New Fax Server for both Windows and Linux
Provisioning FXS Gateways and DECT phones
Ability to export call logs to CSV
Numerous fixes to the call reports
Ability to setup and provision 3CX automatically (Read more here)
Fixed bug where Management Console service does not start in a timely fashion
Added timezone and country selection in the setup wizard
To test run this installation:
Get a 3CX PBX Licence key from here. After this proceed to download your preferred edition of 3CX.
Windows users download 3CX for Windows
Debian users must follow this guide but in "/etc/apt/sources.list.d/3cxpbx.list" update the repository to "http://downloads.3cx.com/downloads/3cxpbxbeta/ /". After this perform "apt-get update" and "apt-get install 3cxpbx" commands. So the complete list of commands should look like this:
wget -O- http://downloads.3cx.com/downloads/3cxpbx/public.key | apt-key add -
echo "deb http://downloads.3cx.com/downloads/3cxpbxbeta/ /" | tee /etc/apt/sources.list.d/3cxpbx.list
apt-get update
apt-get install 3cxpbx
This installation is not to be installed on production and will potentially not be upgradeable. Backups from this version might not be portable to production versions.
Any feedback can be sent directly in the comments section below.