This procedure is no longer valid.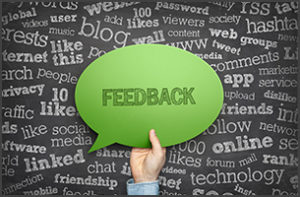 SP5 of V15 is coming soon! We're releasing a preview of it as part of our BETA Program and would like to hear your feedback before the final release. Our BETA Programs have proven to be a huge success with our community and it's always great to hear from you. Check out the list of features and how you can get your hands on this BETA and start testing!
SP5 V15 Features
Ability to configure Email SMTP server settings (Google, Office 365, Exchange)
Welcome email has been updated – Note: the Webclient URL although included in the email is not available at present. The Webclient will be released with SP6.
Added automatic updates for 3CX
Added Automatic updating of security updates for Debian
Fixed numerous issues when counting available updates
Notifications for new available IP Phone firmwares are now based on the IP phones you have in your network
Fixed numerous issues in Source identification and added a new option to enforce dual checking of source ID
PUSH for chat messages in both iOS and Android – clients are already available in each respective store.
Ability to perform backups and upload them to a Google Drive account. These can be later downloaded from Google Drive.
Added a new report – User activity report which gives information about the most busy times of the day, month or year.
Support for Yealink's latest firmware
Ability to know how many extensions are in a PBX via API.
Added a hotel feature – Wake Up Call Service. This was added as part of the IVR. (No Separate 3CX Hotel Installation is required for this)
Fixed FAX in case some SIP Trunks respond with 400 Bad Request due to Media Attribute T38FAXMAXIFP in the SDP Offer for T38.
To test run this installation:
Get a 3CX PBX Licence key from here. After this proceed to download your preferred edition of 3CX.
Windows users download 3CX for Windows from here
Debian users must follow this guide but in "/etc/apt/sources.list.d/3cxpbx.list" update the repository to "http://downloads.3cx.com/downloads/3cxpbxbeta/ /". After this perform "apt-get update" and "apt-get install 3cxpbx" commands. So the complete list of commands should look like this:
wget -O- http://downloads.3cx.com/downloads/3cxpbx/public.key | apt-key add -
echo "deb http://downloads.3cx.com/downloads/3cxpbxbeta/ /" | tee /etc/apt/sources.list.d/3cxpbx.list
apt-get update
apt-get install 3cxpbx
This installation is NOT to be installed on production and will potentially not be possible to upgrade. Backups from this version might not be portable to production versions.
Any feedback can be sent by clicking on the Comment button below and adding your feedback on our Forum.