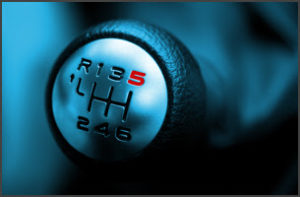 You've probably already figured out that we're working in high gear to get the V15.5 release out to you. Now we're delivering to you the BETA version and the final release is just around the corner! The Alpha was received very well by our partners and users, especially the new web client. The BETA focuses majorly on improvements and fixes that occurred from the Alpha.
Main features of V15.5
Web Client
Integrated Hotel module (Documentation update currently in progress)
Click to Call Chrome Extension
Fax G711 fallback
PDF Reports in LINUX
Average Talk time per call Wallboard
UA CSTA + CSTA Module to control 3CX Clients, Yealink, Snom and Htek IP Phones
MOH Playlist
Firebase (FCM) (requires 3CX Android client update). This will be available from the Google Play store in the next 24 hours.
How to get the BETA:
Important Note: It is not possible to update from the Alpha to the Beta. The Alpha must be uninstalled along with its clients and then you can install the Beta.
3CX 15.0 will display this BETA update from the 3CX Management console > updates section. Note: Beta updates might contain some bugs so install this only in test environments. It is advisable to install updates to production systems only when they are final.
You can download the Linux version or the Windows version. Alternatively, take it for a spin using our PBX express tool! We'll configure a brand new PBX for you to try.
Linux: Follow this guide – The complete list of commands should look like this:
wget -O- http://downloads.3cx.com/downloads/3cxpbx/public.key | apt-key add -
echo "deb http://downloads.3cx.com/downloads/3cxpbx/ /" | tee /etc/apt/sources.list.d/3cxpbx.list
apt-get update
apt-get install 3cxpbx
Note that for softphones to be controlled from the web client you have to install the latest clients:
Windows: https://downloads.3cx.com/downloads/3CXPhoneforWindows15.msi
Mac: https://downloads.3cx.com/downloads/3CXPhoneforMac15.dmg
View the complete change log here.