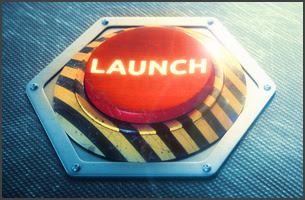 Thousands of our users and partners tried out V15.5 BETA, and we're now making the Release Candidate available. The main new feature of v15.5 is the introduction of the Web Client, which has been very well received, and many of the improvements of this RC are focused on the Web Client and increasing its efficiency.
We've added an option to allow queue agents to log in and out of queues from within the web client's switchboard and added a User Activity report to include queue calls. The chat performance has been improved and users can add/edit phonebook entries based on their extension's rights.
Improvements to 15.5 RC:
Web Client Integration improvements.
Added visual feedback when uploading VAD projects.
Added Web Client controls for managing blocked chat users.
Added Web Client restriction to forbid adding the same email address.
Added Web Client UI controls to manage Voicemail, Chat and Recordings.
Added ability to use letters in the prefix of outbound rules.
Added Email Notification on failure of certificate renewal.
Added HTTP Secure Headers.
And just to get you hyped about the final release, we'll be doing a Presentation and Live Q&A on our YouTube channel. Watch this space and save the date!
How to get the RC:
You can update from BETA to the RC via updates or full installation. 3CX 15.0 and 15.5 BETA will display this RC update from the Management console > Updates section.
Note: RC updates might contain some bugs so only install them in test environments. It is advisable to install updates to production systems only when they are final.
Some installations of 15.5 BETA on LINUX ONLY might fail updating from the management console. After clicking Update, you will be logged out of the management console and you will receive an email that the update was successful but in fact the version remains the same. This is a known issue that may occur with some BETA versions of 15.5. If you have this problem, run the following commands to update via APT instead:
apt-get update
apt-get install 3cxpbx
Login to the 3CX Management console > updates and perform the update again.
You can download the Linux version or the Windows version. Alternatively, take it for a spin using our PBX Express tool! We'll configure a brand new PBX for you to try.
Linux: Follow this guide – The complete list of commands should look like this:
wget -O- http://downloads.3cx.com/downloads/3cxpbx/public.key | apt-key add -
echo "deb http://downloads.3cx.com/downloads/3cxpbx/ /" | tee /etc/apt/sources.list.d/3cxpbx.list
apt-get update
apt-get install 3cxpbx
Note that for softphones to be controlled from the web client you have to install the latest clients:
Windows: https://downloads.3cx.com/downloads/3CXPhoneforWindows15.msi
Mac: https://downloads.3cx.com/downloads/3CXPhoneforMac15.dmg
View the complete change log here.