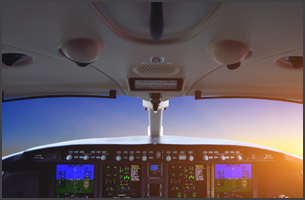 Whether on-premise, in the cloud or on a MiniPC Appliance v15.5 offers a user experience like no other
LONDON, UK, 07 JUNE 2017 – 3CX, developer of next-generation software-based Unified Communications solution, today announced a faster, more secure, more reliable way to provide unified communications with the release of 3CX Phone System V15.5. Introducing a new web client, improved click to call and deskphone and smartphone control, users can manage their inbound calls, transfer calls and elevate a call to a conference call with a single click. The new web client boasts a modern user interface, and is optimised for open standards browsers such as Chrome and Firefox.
V15.5 also continues to build on 3CX's "Deploy Anywhere" strategy. 3CX can now easily be deployed on MiniPC appliances of leading brands such as Intel, Zotac, Shuttle and Gigabyte. By allowing the use of appliances that are available worldwide, with local service, and at a far lower price than proprietary PBX appliances, V15.5 is ideal for small offices without an existing server available. In the cloud, 3CX now supports more hosters, including 1&1, and can be deployed using 3CX's popular PBX Express tool, meaning organisations can self host a complete UC system with minimum effort.
Nick Galea, CEO 3CX, said:
"3CX 15.5 further builds on our "Deploy Anywhere" strategy – It can be deployed on-premise, in the cloud or even on an appliance, leaving partners and customers in full control of the installation."
3CX V15.5 includes a number of other additions and improvements, including:
Integrated Web Conferencing
The web client integrates video conferencing. Users can easily initiate a web conference directly from the client, without downloading any additional clients or plugins; making the process seamless and effortless. Most importantly, it's clientless for the remote participants as well. 3CX is the first PBX vendor to include the web conferencing feature free of charge, with no extra licensing or administration, for up to 100 participants.
Easily Manage Calls on your Deskphone or Smartphone
Remote phone control has been significantly improved using the uaCSTA standard for deskphones. Because of this, phones can be controlled reliably regardless of where the extension is or whether you are running 3CX in the cloud or on-premise. In addition, 3CX smartphone clients can now also be remote controlled – a great benefit for remote workers.
Click2Call from Any CRM
The 3CX Click to Call Extension for Google Chrome allows one click dialling from popular CRM systems and Office 365 without installing any plugins. The extension also allows users to easily dial a number from any web page.
And there's more…
Integrated hotel module. No separate download or installation necessary, works seamlessly with cloud or on-premise installs (Windows and Linux).
Support for Google Firebase PUSH – required for all newer Android phones.
Achieve PCI compliance in financial environments – when recording calls containing credit card information, calls can be paused and still keep one single recording file.
Don't miss the v15.5 presentation and live Q&A on our YouTube channel at 3pm BST.
Download links & Documentation
Check out our Web Client videos on YouTube:
Using the Click To Call Extension
How to Make/Receive Calls
Organizing a Video Conference
How to Make a Conference Call
About 3CX (www.3cx.com)
3CX is a 100% channel company and is the developer of a software-based and open standards IP PBX which innovates communications and replaces proprietary PBXs. 3CX cuts telco costs and boosts company productivity and mobility.
With integrated WebRTC web conferencing, softphones for Mac and Windows and smartphone clients for Android, iOS and Windows phones, 3CX offers companies a complete Unified Communications package out of the box.
250,000 customers worldwide use 3CX including Boeing, McDonalds, Hugo Boss, Ramada Plaza Antwerp, Harley Davidson, Wilson Sporting Goods and Pepsi. Maintaining its global presence, 3CX has offices in the U.S., U.K., Germany, South Africa, Russia and Australia. Visit 3CX on Facebook, Twitter and on Google+.