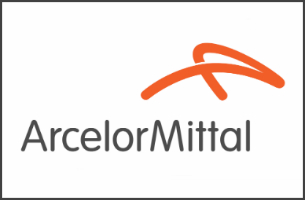 LONDON, UK, 16th DECEMBER, 2015 – 3CX, developer of next generation software-based PBX 3CX Phone System announces that ArcelorMittal Tailored Blanks, supplier of high quality steel products around the world, has successfully deployed 3CX Phone System. ArcelorMittal was in need of a phone system that could easily be connected between five offices with the ability to easily scale to other locations at a later date.
Employees Enjoy Exceptional Mobility
Improving overall staff efficiency and mobility was a high priority for the company, and with 3CX's acclaimed softphone clients for iOS, Android and Windows Phone 10, the solution came out on top with its unrivalled 'one number' concept.
As a company with a global presence, the savings that ArcelorMittal Tailored Blanks saw were substantial, as they were able to make significant cuts on international calling costs. With sites in Belgium, France, Slovakia and Bremen, 3CX's bridging feature proved to be a welcome asset in ensuring that the company makes the most from 3CX Phone System's monetary benefits. Moreover, with their focus on green steel production, moving to an innovative software PBX like 3CX Phone System proved not only to introduce significant improvement to the company's phone system management and maintenance, but also kept their communications solution in line with their green philosophy.
ArcelorMittal Tailored Blanks, Belgium
"ArcelorMittal Tailored Blanks migrated to 3CX Phone system in 2011. We chose 3CX due to the fact that it's easy to manage and maintain by our own System Engineers as well as 3CX having the great advantage of running in our High-Availability Clustered environment. Our Solution Partner, Noble Concept Design, carried out the switch seamlessly and they built the necessary bridges between our other plants, which saved us a huge amount on international calling costs. Moreover, we're able to get a high quality VoIP line with Destiny VoIP providers."
Read the complete case study to find out how ArcelorMittal Tailored Blanks has improved employee mobility and made huge cost savings by bridging international offices with 3CX.
About 3CX (www.3cx.com)
3CX is a 100% channel company and is the developer of a software-based and open standards IP PBX which innovates communications and replaces proprietary PBXs. 3CX cuts telco costs and boosts company productivity and mobility.
With integrated WebRTC web conferencing, softphones for Mac and Windows and smartphone clients for Android, iOS and Windows phones, 3CX offers companies a complete Unified Communications package out of the box.
250,000 customers worldwide use 3CX including Boeing, McDonalds, Hugo Boss, Ramada Plaza Antwerp, Harley Davidson, Wilson Sporting Goods and Pepsi. Maintaining its global presence, 3CX has offices in the U.S., U.K., Germany, South Africa, Russia and Australia. Visit 3CX on Facebook, Twitter and on Google+.