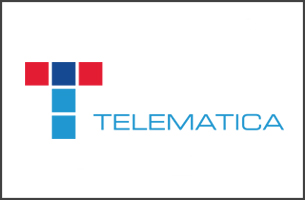 LONDON, UK & GRAZ, AUSTRIA, 10 NOVEMBER 2016 – 3CX, developer of the next-generation software-based Unified Communications System, and Graz, Austria-based Telematica are pleased to announce Telematica as a new partner following the successful completion of interoperability testing.
Telematica is a full communications service provider and has been specializing in Internet and telephony solutions for over 20 years. In that time, Telematica has become an indispensable asset for Austrian customers, offering a full suite of internet service solutions.
Telematica recently expanded its customer base by offering VoIP solutions and SIP Trunks to end-users in Germany as well.
Through this partnership Telematica will now be able to offer 3CX customers their SIP trunk products, providing them an opportunity to streamline their communications and achieve cost savings on their telephony needs. Starting from SIP trunking products with any kind of available call numbers in Austria and Germany to cost effective DSL broadband connection, Telematica offers anything a customers would need for the ultimate Voice over IP experience.
Marcos Valassa, Sales Executive, DACH, 3CX:

"The successful interoperability testing between 3CX and Telematica will allow 3CX Partners and end users to choose Telematica as their VoIP Provider for 3CX. Telematica has great skill and experience in telephony solutions and Internet and we can rest assured that they will provide 3CX customers with a top-level VoIP service."

Hohl Matthias, Telematica CEO:

"With the completion of this interoperability we want to offer 3CX customers the ability to easily implement our SIP Trunk product in the 3CX PBX. With our high availability offering and cost effective SIP Trunk products we can provide the full range of telephony services with eg. geographic, non-geographic or premium rate numbers also in combination with a cost broadband connection in Austria and Germany. For 3CX Partners we are able to provide the perfect matching solution for their customers."
About 3CX (www.3cx.com)
3CX is a 100% channel company and is the developer of a software-based and open standards IP PBX which innovates communications and replaces proprietary PBXs. 3CX cuts telco costs and boosts company productivity and mobility.
With integrated WebRTC web conferencing, softphones for Mac and Windows and smartphone clients for Android, iOS and Windows phones, 3CX offers companies a complete Unified Communications package out of the box.
250,000 customers worldwide use 3CX including Boeing, McDonalds, Hugo Boss, Ramada Plaza Antwerp, Harley Davidson, Wilson Sporting Goods and Pepsi. Maintaining its global presence, 3CX has offices in the U.S., U.K., Germany, South Africa, Russia and Australia. Visit 3CX on Facebook, Twitter and on Google+.
About Telematica (www.telematica.at)
Telematica, headquartered in Graz, Austria, is a full communications service provider with a focus on internet and telephony, especially fixed broadband internet connections, web hosting and VoIP telephony solutions for consumers and businesses. The company was originally founded in 1995. In 2010, the company was completely restructured and major investments in modern and efficient IT infrastructure allow Telematica to offer quality and reliable services 24 hours a day, 7 days a week. In 2015 Telematica became part of the Austrian firm "ANX Holding," which also holds a variety of companies including Anexia, an IT solutions and Software Development Provider with more than 60 virtualization locations worldwide. Telematica is well positioned to rapidly grow their presence in the VoIP services marketplace. The company has recently also expanded into Germany and will offer VoIP telephony services to German customers. Visit www.telematica.at for more information.