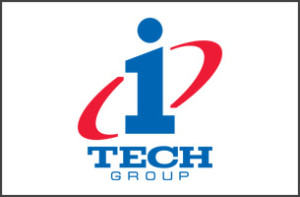 LONDON, UK & BAKU, AZERBAIJAN 08 DECEMBER 2015 – 3CX, developer of the next-generation software-based PBX 3CX Phone System for Windows announces a new 3CX Distributor for the Azerbaijani market, iTech Group MMC.
iTech boasts 15 years experience in the market and is dedicated to providing high quality services. By adding 3CX to iTech's portfolio of telecom solutions, the Azerbaijani market can gain access to best-in-class communications solutions. Additionally, 3CX Partners will be able to rely on iTech for technical support and expertise in managing, selling and implementing the solution.
Katerina Burtsava, 3CX Sales Executive – Eastern Europe said:
"Welcoming iTech as a 3CX Distributor is great news for 3CX as we continue to expand rapidly within the Eastern European market. We know that the company, with its many years of experience, and high level of professionalism, will provide top level training and support for 3CX Partners, as well as inspiring new resellers to enhance their business, and grow additional revenue streams".

Ilham Azizov, Director of iTech Group MMC, says:
"We are proud to be have been selected as a 3CX distributor for the Azerbaijan market. As a 3CX Distributor we'll be able to support all 3CX Partners in our market by holding webinars and hosting onsite training for sales and technical staff. This partnership will facilitate new opportunities to bring new partners on board as the IP PBX market is at a rising stage in our market".
About 3CX (www.3cx.com)
3CX is a 100% channel company and is the developer of a software-based and open standards IP PBX which innovates communications and replaces proprietary PBXs. 3CX cuts telco costs and boosts company productivity and mobility.
With integrated WebRTC web conferencing, softphones for Mac and Windows and smartphone clients for Android, iOS and Windows phones, 3CX offers companies a complete Unified Communications package out of the box.
250,000 customers worldwide use 3CX including Boeing, McDonalds, Hugo Boss, Ramada Plaza Antwerp, Harley Davidson, Wilson Sporting Goods and Pepsi. Maintaining its global presence, 3CX has offices in the U.S., U.K., Germany, South Africa, Russia and Australia. Visit 3CX on Facebook, Twitter and on Google+.
About iTech Group MMC (www.itech.az)
For more than 15 years, iTech Group MMC has been a system integrator operating in the information technology market, offering telco solutions, security, consulting, outsourcing and software. Its clients include major corporations in the telco, oil, gas, government, transport, finance and banking fields. Its professional and certified team of specialists carries out complex projects, enabling the company to provide clients with key business solutions. iTech Group is proud to be a trusted provider for its clients, as well as a collaborating partner with many world-renowned IT companies, including 3CX, Apple, Asus, Acer, Canon, Cisco, Dell, IBM, HP, Microsoft, MSI, Oracle, Sony, Toshiba and TrippLite, just to name a few. The company has received many awards for the quality of its deliverables, and plans to continue serving its clients with dignity and honor moving forward.