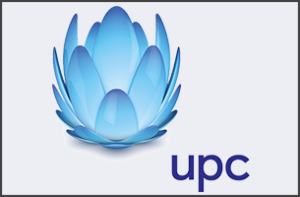 LONDON, UK AND PRAGUE, CZECH REPUBLIC – 10 AUGUST 2016 – 3CX, developer of the next-generation software-based Unified Communications System, and Czech Republic and Slovakia-based UPC announce UPC as a new distributor for 3CX.
This partnership is well-placed to take advantage of the rapid growth expected in the Czech and Slovakian IP Telephony markets, which are expected to increase at close to 10 percent per year in the next five years, according to Frost & Sullivan.
UPC is a leading provider of TV, high-speed Internet and telephony services in both the Czech Republic and Slovakia. With nearly 20 years of experience, UPC offers the finest infrastructure development available to its business clients, and has a vast network of partners and clients throughout the region. UPC's experience and skills will offer great benefit in training 3CX Partners.
3CX resolves all of an organization's communication needs, cutting phone costs with IP Telephony and providing a full set of Unified Communications right out of the box. Easy to administer, and with top-notch customer support, it is an ideal solution for large and small businesses, and an important addition to the UPC catalogue of products.
Katerina Burtsava, Senior Sales Executive, Eastern Europe at 3CX, said:
"We are extremely pleased to partner with UPC for the Czech Republic and Slovakia. UPC is one of the leading IT and telecoms distributors in the region, offering a high level of expertise and a vast network of clients. UPC will provide top-level training and support for existing 3CX Partners, and also actively expand the 3CX customer and partner network in the region."

Marian Holý, Director of UPC Business CZ&SK:
"In cooperation with 3CX, we bring our customers a modern solution that allows reduction of call costs. The 3CX products offer modern communication features like chat and web meeting (video conference call with possibility of sharing documents). The customers are used to these features from Internet communication; the classic PBX do not offer them and unlike 3CX, they get outdated with time. The Return on Investment of 3CX is very fast. "
About 3CX (www.3cx.com)
3CX is a 100% channel company and is the developer of a software-based and open standards IP PBX which innovates communications and replaces proprietary PBXs. 3CX cuts telco costs and boosts company productivity and mobility.
With integrated WebRTC web conferencing, softphones for Mac and Windows and smartphone clients for Android, iOS and Windows phones, 3CX offers companies a complete Unified Communications package out of the box.
250,000 customers worldwide use 3CX including Boeing, McDonalds, Hugo Boss, Ramada Plaza Antwerp, Harley Davidson, Wilson Sporting Goods and Pepsi. Maintaining its global presence, 3CX has offices in the U.S., U.K., Germany, South Africa, Russia and Australia. Visit 3CX on Facebook, Twitter and on Google+.
About UPC (www.upc.cz and www.upc.sk)
UPC is one of the leading companies in Czech Republic and Slovakia providing TV, hi-speed Internet and telephony services. UPC is a triple-play provider offering advanced cable and mobile digital TV services, offering channels of all genres including HD channels; data-unlimited Internet services with speeds up to 500 Mbps; as well as telephone services allowing unlimited free calls within UPC network and competitive rates for calls in Europe and the world. UPC in Czech and Slovak Republic has a combined reach of close to 2 million Homes Passed, 1 million Subscribers and 1.6 million RGUs.
UPC in Czech and Slovak Republic is a part of Liberty Global (NASDAQ: LBTYA, LBTYB, LBTYK, LIAL and LILAK), the world's largest international TV and broadband company, with operations in more than 30 countries across Europe, Latin America and the Caribbean. We invest in the infrastructure that empowers our customers to make the most of the digital revolution. Our scale and commitment to innovation enable us to develop market-leading products delivered through next-generation networks that connect our customers who subscribe to over 59 million television, broadband internet and telephony services. We also serve over ten million mobile subscribers and offer Wi-Fi service across six million access points. For more information, please visit www.libertyglobal.com.
For more information about UPC in Czech Republic and Slovakia please visit www.upc.cz or www.upc.sk.