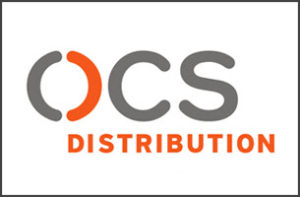 LONDON, UK and MOSCOW, RUSSIA – 20 JULY 2016 – 3CX, developer of the next-generation software-based Unified Communications Solution, and Moscow, Russia-based OCS Distribution announce OCS Distribution as a new 3CX distributor in the Russian market.
The partnership is well-positioned to serve Russia's fast-growing VoIP market, which is among strongest in the country's telecommunications industry, according to research by VoIPObzor.
For the past two decades, OCS Distribution and its partners have been providing best-in-class solutions for businesses seeking to improve their telecoms, infrastructure and networking. Today, more than 8,000 IT companies in Russia rely on the professional service and innovative solutions provided by OCS.
Through this partnership, OCS Distribution will be able to offer 3CX's innovative technology to its large network of business clients. The company will also become a skilled provider of training and support for 3CX partners.
3CX resolves all of an organization's communication needs, cutting phone costs with IP Telephony, and providing a full set of Unified Communications right out of the box. Easy to administer, and with top-notch customer support, it is an ideal solution for large and small businesses, and an important addition to the OCS Distribution catalogue of products.
Katerina Burtsava, Senior Sales Executive, Eastern Europe at 3CX, said:
"We are extremely pleased to partner with OCS Distribution for the Russian market. OCS Distribution offers a high level of expertise and customer service, and has become one of the leading IT and telecoms distributors in the country. OCS will provide top-level training and support for existing 3CX Partners, and also actively expand the 3CX partner network in the region."

Artem Gusev, Head of Networking Products Department, said:
"3CX partnership is a new step in OCS product portfolio expansion and developing strategy. As a distribution company, OCS values not only the necessity of wide product range, but also the capability for ensuring product efficiency, reliability and viability. 3CX's innovative products have made a great reputation on the Russian market. They will help our partners to offer their clients efficient, competitive and intelligent solutions that scale easily with business growth and that offer a variety of functions for different needs."
About 3CX (www.3cx.com)
3CX is a 100% channel company and is the developer of a software-based and open standards IP PBX which innovates communications and replaces proprietary PBXs. 3CX cuts telco costs and boosts company productivity and mobility.
With integrated WebRTC web conferencing, softphones for Mac and Windows and smartphone clients for Android, iOS and Windows phones, 3CX offers companies a complete Unified Communications package out of the box.
250,000 customers worldwide use 3CX including Boeing, McDonalds, Hugo Boss, Ramada Plaza Antwerp, Harley Davidson, Wilson Sporting Goods and Pepsi. Maintaining its global presence, 3CX has offices in the U.S., U.K., Germany, South Africa, Russia and Australia. Visit 3CX on Facebook, Twitter and on Google+.
About OCS Distribution (http://www.ocs.ru/Eng/Home)
OCS Distribution has been working on the Russian IT market for 22 years in different product directions, including computers, telecommunication equipment, peripherals, passive and networking equipment, infrastructure software, etc. Today the distributor has 27 offices in Russia. More than 8000 companies in Russia collaborate with OCS.