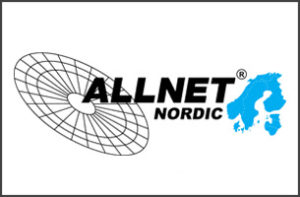 LONDON, UK and BALLERUP, DENMARK, 7 JULY 2016 – 3CX, developer of the next-generation software-based Unified Communications Solution, and Ballerup, Denmark-based distributor ALLNET Nordic announce their partnership for 3CX Distributor for the Scandinavian market.
This partnership is well-placed to serve the growing VoIP market in Scandinavia, which is expected to reach more than 60 percent of the voice market in all four countries by 2018, according to a study by Persistance Market Research.
ALLNET Nordic provides a suite of services including network, wireless, unified communications, video surveillance, security and more. With a strong customer base in Scandinavia, and 25 years of experience, ALLNET Nordic is an ideal distributor for 3CX products, as well as a skilled provider of training and support for 3CX partners.
3CX resolves all of an organization's communications needs, cutting phone costs with IP Telephony and providing a full set of Unified Communications right out of the box Easy to administer, and with top-notch customer support, it is a robust solution for large and small businesses, and an important addition to ALLNET Nordic's catalogue of products.
Kristel Aszody, Sales Executive, Scandinavia and France, 3CX said:

"We are pleased to announce our partnership with ALLNET Nordic. Scandinavia is an important market, and our aim is to continue to grow there as rapidly as possible. 3CX Partners will benefit from a strong and experienced distributor like ALLNET Nordic, and they will also receive the highest level of training and support."

Larsbo Christiansen, ALLNET Nordic Product Manager said:

"As an international partner with local presence, and broad experience within the telecommunications industry including PBX solutions, ALLNET Nordic is the right partner to further grow 3CX in Scandinavia. Via a hosted solution, we offer our dealers and customers first-level support and new opportunities."
About 3CX (www.3cx.com)
3CX is a 100% channel company and is the developer of a software-based and open standards IP PBX which innovates communications and replaces proprietary PBXs. 3CX cuts telco costs and boosts company productivity and mobility.
With integrated WebRTC web conferencing, softphones for Mac and Windows and smartphone clients for Android, iOS and Windows phones, 3CX offers companies a complete Unified Communications package out of the box.
250,000 customers worldwide use 3CX including Boeing, McDonalds, Hugo Boss, Ramada Plaza Antwerp, Harley Davidson, Wilson Sporting Goods and Pepsi. Maintaining its global presence, 3CX has offices in the U.S., U.K., Germany, South Africa, Russia and Australia. Visit 3CX on Facebook, Twitter and on Google+.
About ALLNET Nordic (http://www.4g.dk/)
ALLNET, one of Europe's largest specialists in future-proof technology, has joined with 4G, providing 4G´s proximity and ALLNET´s big picture. 4G´s flexibility and access for information are now joined with ALLNET's expertise, so that clients get the answers they need. Together we keep clients always up to speed with the latest trends and latest technology. Close to people – close to the future. You get the same high level of service, but an even greater access to the latest generation of technology.
ALLNET Nordic – pleased to show you today, what your business needs tomorrow.