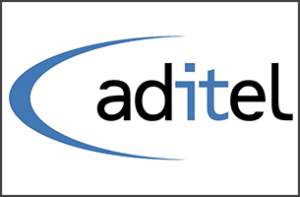 LONDON, UK AND NORSBORG, SWEDEN – AUGUST 12, 2016 –3CX, developer of the next-generation software based Unified Communications System, and Norsborg, Sweden-based Aditel announce Aditel as a new 3CX distributor for the Swedish market.
This partnership will be well-placed to serve increasing demand from Swedish businesses and end users for IP voice, which grew in the country by 7 percent in 2015 to overtake PSTN as the preferred telephony solution.
Aditel provides best-in-class IP and UC solutions, offering partners an opportunity to improve their telecoms, infrastructure and networking. With a strong customer base in Sweden, and 15 years of experience, Aditel is an ideal distributor for 3CX products, as well as a skilled provider of training and support for 3CX partners.
3CX resolves all of an organization's communication needs, cutting phone costs with IP Telephony and providing a full set of Unified Communications right out of the box. Easy to administer, and with top-notch customer support, it is an ideal solution for large and small businesses, and an important addition to the Aditel catalogue of products.
Sebastian Balan, Regional Sales Manager, Northern Europe, 3CX said:
"We are pleased to announce our partnership with Aditel. We expect this partnership to rapidly grow our share of this key market, thanks to Aditel's large network of partners in the country. 3CX Partners in Sweden will also count on Aditel for a high level of training and have the support of a strong and experienced distributor."

Roger Hedin, Aditel CEO said:
"By working with 3CX, we now take the next step into the future. For the first time, we will offer our partners a cloud-based service in a way that no one else has done before. With upcoming launches of 3CX and further development of our own, the goal is to offer the market the best and highest price-value VoIP solution. It is with excitement that we look forward to introducing our new business model to the Swedish market."
About 3CX (www.3cx.com)
3CX is a 100% channel company and is the developer of a software-based and open standards IP PBX which innovates communications and replaces proprietary PBXs. 3CX cuts telco costs and boosts company productivity and mobility.
With integrated WebRTC web conferencing, softphones for Mac and Windows and smartphone clients for Android, iOS and Windows phones, 3CX offers companies a complete Unified Communications package out of the box.
250,000 customers worldwide use 3CX including Boeing, McDonalds, Hugo Boss, Ramada Plaza Antwerp, Harley Davidson, Wilson Sporting Goods and Pepsi. Maintaining its global presence, 3CX has offices in the U.S., U.K., Germany, South Africa, Russia and Australia. Visit 3CX on Facebook, Twitter and on Google+.
About Aditel (www.aditel.se)
Aditel is privately owned company and a long established distributor of UC and telecom products on the Swedish market. We are a 100% channel company with partners all over Sweden. We have experience in delivering and installing IP and UC solutions since more than 15 years. Much focus is on mobile integration with the phone becomes an extension in the system like any other extension whatsoever.