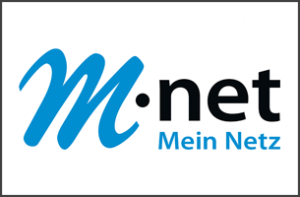 LONDON, UK & MUNICH, GERMANY, 12 APRIL, 2016 – 3CX, developer of the next-generation software-based PBX 3CX Phone System and German VoIP provider M-net Telecommunications GmbH announce their partnership following the successful interop test.
M-net boasts 20 years of experience providing telecommunications solutions for businesses across Germany, and emerged as a leader in the industry thanks to its willingness to customize offerings to suit the specific needs of customers. This, combined with leveraging innovative technology to make implementation convenient and cost-effective, as well as providing superb customer service, garnered the company true best-in-class status.
Due to these facts, partnering with M-net made total sense for 3CX. On the other hand, 3CX solutions have been benefitting German businesses for years. As a matter of fact, 3CX Phone System was designed for VoIP providers with M-net's ideals of convenience, customization, cost-effectiveness and customer service.
With this partnership, 3CX boosts its ability to further provide next-generation solutions to businesses across Germany.
Marcus Kogel, Sales Manager 3CX, said:
"We are pleased to announce the successful completion of the interop testing between 3CX Phone System and M-Net SIP Trunks. We feel confident that M-net will offer 3CX users and partners the best support possible."

Andreas Dietrich, M-net spokesperson said:
"We enjoyed the professional and successful cooperation with 3CX and are lucky to offer our customers the new systems."
About 3CX (www.3cx.com)
3CX is a 100% channel company and is the developer of a software-based and open standards IP PBX which innovates communications and replaces proprietary PBXs. 3CX cuts telco costs and boosts company productivity and mobility.
With integrated WebRTC web conferencing, softphones for Mac and Windows and smartphone clients for Android, iOS and Windows phones, 3CX offers companies a complete Unified Communications package out of the box.
250,000 customers worldwide use 3CX including Boeing, McDonalds, Hugo Boss, Ramada Plaza Antwerp, Harley Davidson, Wilson Sporting Goods and Pepsi. Maintaining its global presence, 3CX has offices in the U.S., U.K., Germany, South Africa, Russia and Australia. Visit 3CX on Facebook, Twitter and on Google+.
About M-net Telecommunications GmbH (www.m-net.de)
M-net Telecommunications GmbH provides large parts of Bavaria and the metropolitan area of Ulm as well as the county Main-Kinzing-Kreis with future-proof communication technology. M-net provides Internet, data and fixed network telephone services over mobile networks to suit the communication needs of business and residential customers' tailored portfolios.
The company has invested several hundred million Euros with partners in fiber-based broadband networks in Munich, Augsburg and Erlangen, as well as other Bavarian cities and the largest administrative district of the state, Hesse.
M-net has approximately 850 employees, and since its founding in 1996, has grown its customer base to more than 340,000. In fiscal year 2014, M-net achieved sales of more than 200 million Euros.