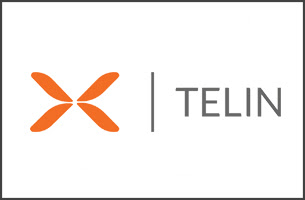 3CX and Telin partner to offer groundbreaking Cloud PBX exclusively for the channel
LONDON, UK & LIVINGSTON, NJ, USA 14 JULY 2016 – 3CX, developer of next-generation software-based Unified Communications Solution and Telin, an industry leader in internet telephony services for medical and SMB markets, today announce that Telin Systems will host 3CX for 3CX Partners in the USA and Canada.
3CX will be added by Telin to its own Cloud Distribution platform. Partners can host their 3CX licences comfortably knowing they are running in a T4 rated Data Centre, that is backed by a 24/7/365 NOC and 99.99% uptime guarantee.
Hosted 3CX is a Game Changer
Hosted 3CX removes all the barriers that have been blocking the hosted PBX market with superior architecture and flexible delivery options. 3CX in the cloud is a fully virtualized instance, with its own set of dedicated PBX services, as well as completely separate data stores.
With 3CX in the cloud, customers will have a dedicated PBX separated from and unaffected by other tenants. In addition they will have access to all the features of the on-premise version such as web conferencing, instant chat, presence and so on. Furthermore, they can choose their preferred telecom vendor and retain the ability to move from hosted to on-premise whenever they wish.
Nick Galea, CEO, 3CX said:
"3CX in the cloud is not a multi-account system, it's a fully virtualized instance of 3CX with dedicated PBX services for each customer and complete data separation which sets it apart from old style hosted PBX".

Spencer Lee, Telin, Business Development Manager, said:
"Telin Systems is very enthusiastic about becoming a North American hosted distributor for 3CX. It provides us with the tools to bring a service to the channel, we think partners will be very excited about. With 25 years of experience in the Medical EMR hosting business to draw from, we effectively provide our partners with solutions that are both secure and reliable. Another advantage for partners is that it opens up a brand new revenue stream to their portfolio, while providing a sought after service. Hosted cloud based solutions truly are the future, and we look forward to working with the 3CX team and their channel partners."
Developed With the Reseller in Mind
3CX in combination with Telin's hosting services is a more channel-friendly product which offers resellers new ways to benefit from the market:
Leaves reseller in complete control of customer account.
Offers reseller a real time billing and service dashboard.
Ample scope for sales of add on services, hardware & integration.
Ability to offer on-premise or hosted deployment as customer prefers.
Obtain the best priced Hosted PBX solution in the market.
Ability to choose from a large number of supported IP Phones.
Ability to integrate mobile devices as alternative to IP Phones.
Free training & support.
Resellers will also enjoy increased flexibility as they will have the option of buying virtual instances hosted by Telin, one by one, month by month until it's more profitable for a reseller to host their own. With 3CX Cloud PBX resellers can deploy up to 25 instances per server in a fully automated way. Partners will be able to support many customers, making it a much more scalable and therefore a much more profitable solution.
This partnership between 3CX and Telin opens doors for resellers who have felt that hosting 3CX themselves was not possible. They will now be able to offer their customers a virtual service which will give them and their customers maximum flexibility and high quality.
Introductory offer to 3CX & Telin Partners
For a limited time, Telin will be offering 3CX partners with their first month of service free. In addition, all set-up fees when either moving existing clients or onboarding new installations will also be free.
About 3CX (www.3cx.com)
3CX is a 100% channel company and is the developer of a software-based and open standards IP PBX which innovates communications and replaces proprietary PBXs. 3CX cuts telco costs and boosts company productivity and mobility.
With integrated WebRTC web conferencing, softphones for Mac and Windows and smartphone clients for Android, iOS and Windows phones, 3CX offers companies a complete Unified Communications package out of the box.
250,000 customers worldwide use 3CX including Boeing, McDonalds, Hugo Boss, Ramada Plaza Antwerp, Harley Davidson, Wilson Sporting Goods and Pepsi. Maintaining its global presence, 3CX has offices in the U.S., U.K., Germany, South Africa, Russia and Australia. Visit 3CX on Facebook, Twitter and on Google+.
About Telin (www.telin.com)
Since 1991, Telin has strived to be an industry leader in the medical and SMB markets by harnessing the talents of our unique staff and strategic partnerships. By utilizing these methods, we are able to equip clients with powerful SaaS appliances.
Telin operates as an Internet Telephone Service Provider (ITSP) and Electronic Medical Records (EMR) vendor, in the United States and Canada. Our EMR appliance was developed for physicians by physicians, targeting both the general practise and specialty sectors notably cardiology, dermatology, and ENT.
Our IP-PBX service brings industry leading features to virtually any SMB, while ensuring top-tier security, stability and resiliency.