The Krasnodar branch of the Komsomolskaya Pravda Publishing House produces a highly regarded newspaper within its Russian territory. The newspaper covers current events relevant to the Krasnodar territory and keeps its readers up to date on the latest community happenings. The publishing house prides itself on producing a variety of relatable, exciting and intriguing articles that are all written by the Russian territory's wisest and most tactful journalists. In addition to the print version of its newspaper, the publishing house also produces an online version so that readers can gain access to news on their computers and personal, Internet-connected devices.
In such a bustling industry that requires employees to stay in constant contact with one another—to relay breaking news, etc.—the publishing house's Operations Director, Yuri Dudnikov, concluded that the organization needed to update its communication best practices. This decision led the newspaper company to embark on a search for an advanced phone system with full bodied features and functionality to meet its unique business needs.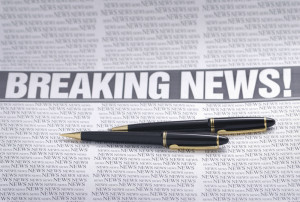 Publishing House Deems 3CX Phone System Front Page Worthy
Prior to moving on to its current mode of communications, the Krasnodar branch of the Komsomolskaya Pravda Publishing House utilized disparate phone systems rather than an all encompassing business PBX. As such, Yuri Dudnikov deduced that the organization needed a centralized phone system to standardize and streamline its telecommunications.
After much research and an exhaustive search for a phone system that could meet all of the company's needs—such as mobility, remote working options, ease-of-use and a way to connect with its Moscow headquarters— Dudnikov found that  3CX Phone System was the most comprehensive choice. Specifically, 3CX Phone System was the only PBX system on the market that matched all of the publishing house's qualifications at a reasonable price and with little downtime incurred by its installation.
Yuri Dudnikov from the Krasnodar branch of JSC PH "Komsomolskaya Pravda" said:
"Komsomolskaya Pravda – Kuban is the new branch of newspaper 'Komsomolskaya pravda'. From the opening day our newspaper decided to go with the times and it has paid out. 3CX Phone System provided us with the complete list of necessary telephony features. Thanks to this, our readers can always share with us their news. The PBX form 3CX is the right solution for our business."
Read the complete case study and find out more how 3CX innovated the way Komsomolkaya Pravda communicates.
About IT-Center (www.it-center.su/about/partners)
IT-Center, established in 2009, has representative offices in Krasnodar, Sochi and Novorossiysk. The organization is comprised of a range of companies that provide services in information technology and security. All companies included in the organization have the necessary licences and certificates to maintain their activity. Its main customers are major state structures (e.g., Ministry of Internal Affairs, Ministry of Emergency Situations and Ministry of Education) and well-known private companies (e.g., Publishing house Komsomolskaya Pravda, the insurance company Zurich and Korenovskiy Milk Canning Plant).