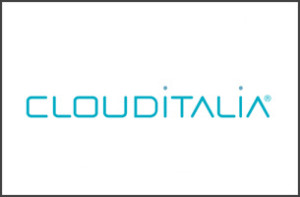 Heavyweight Italian VoIP Provider, Clouditalia, Partners With Next-Generation Software Based PBX, 3CX
LONDON UK and AREZZO, ITALY, 03 DECEMBER, 2015 – 3CX, developer of the next-generation software-based PBX 3CX Phone System for Windows announces its partnership with its newest provider, Clouditalia. Following successful interoperability testing, this partnership enables the companies to leverage each other's superior VoIP solutions to service both channel partners and end users.
Since its inception 3CX has always strived to offer the most reliable and widely supported, software based PBX on the market. With each version 3CX has introduced new and improved features evolving into a full-featured Unified Communications suite applauded for its approach to innovation. In addition, having cemented partnerships with some of the world's biggest VoIP providers it was only a matter of time before the 3CX joined forces with Italy's VoIP provider Clouditalia.
Clouditalia, Italy's historical VoIP provider, with its headquarters located in Arezzo, has added 3CX Phone System to its stellar cloud and telco services that include integrated cloud computing and state-of-the-art data centers. 3CX, in turn, provides Clouditalia with its own first class VoIP solutions as well as a sterling reputation for customer service.
Nick Galea CEO of 3CX said:
"3CX Phone System is all about increasing productivity and mobility within an organization as well as dramatically reducing its telco costs. To achieve this we need strong SIP trunking partners such as CloudItalia. Our partnership with Clouditalia is significant to 3CX as it offers excellent VoIP services to our existing customers in Italy and broadens our reach in the Italian market."

Francesco Baroncelli Clouditalia Market and Operations Director said:
"Clouditalia has always invested in VoIP, a technology that has introduced a great innovation in the voice market. The added value that we tried to offer is based on the integration of our service in the business platforms of our customers in order to provide a tool of collaboration and productivity. Our aim, in fact, is to contribute to the competitiveness of our clients through innovative solutions. Our partnership with 3CX is, of course, part of this process: its knowledge enriches some of the solutions that we have been bringing to market for many years."
About 3CX (www.3cx.com)
3CX is a 100% channel company and is the developer of a software-based and open standards IP PBX which innovates communications and replaces proprietary PBXs. 3CX cuts telco costs and boosts company productivity and mobility.
With integrated WebRTC web conferencing, softphones for Mac and Windows and smartphone clients for Android, iOS and Windows phones, 3CX offers companies a complete Unified Communications package out of the box.
250,000 customers worldwide use 3CX including Boeing, McDonalds, Hugo Boss, Ramada Plaza Antwerp, Harley Davidson, Wilson Sporting Goods and Pepsi. Maintaining its global presence, 3CX has offices in the U.S., U.K., Germany, South Africa, Russia and Australia. Visit 3CX on Facebook, Twitter and on Google+.
About Clouditalia (www.clouditalia.com)
Clouditalia is the first Italian company providing integrated cloud and telecommunications services, dedicated, above all, to medium-sized companies. Basing its best-in-class service offerings on 14,000 kilometers of fiber and state-of-the-art data centers, Clouditalia delivers tailored telecommunications, connectivity and cloud computing solutions—all in one. In December 2014, Clouditalia deployed the Coriant hiT 7300 Multi-Haul Transport Platform to increase capacity and extend the flexibility of its long-haul transport network. This network expansion included upgrades to transmission speeds of 100 gigabits per second (100Gbps) and enhanced connectivity in major network sites, including Rome, Milan, Bologna and Pisa. For more information, visit www.clouditalia.com and follow us on Twitter @clouditaliaspa.