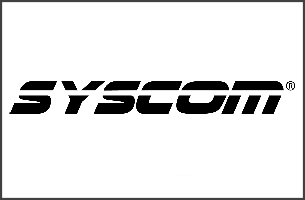 3CX and SYSCOM partner to provide robust VoIP solutions to their global customer network
MEXICO CITY, MEXICO, 21 APRIL 2017—3CX, developer of the next generation software-based Unified Communications Solution and SYSCOM, a Mexico-based industry leading distributor in telecommunications and security solutions, today announce SYSCOM as a distributor for 3CX and 3CX partners.
SYSCOM opted to partner with 3CX after an extensive search for the best IP PBX provider as part of their strategy to provide a full VoIP solution with a wide suite of enterprise-grade features to their customers.
Gabriela Saborio, Sales Executive South & Central America, 3CX said:
"3CX partners will now be able to benefit from the competitive services offered by SYSCOM and 3CX combined. This new partnership is set to bolster our presence in the LATAM market and we look forward to seeing where this new collaboration will take us. The introductory webinar this April is just a taste of what's to come."
David Espinoza, Engineering Manager, SYSCOM:
"SYSCOM seeks to strengthen the companies of current and future 3CX Partners with fast, personal service, technical support, monthly webinars, hands-on certifications and online services with the fastest licence deliveries. We all feel happy for counting on 3CX as our IP PBX solution and have the opportunity to add value to the channel."
3CX brings robust new features to SYSCOM solutions
With 38 years of experience, SYSCOM has a globally-recognized reputation as distributor of telecommunications and security solutions. By partnering with 3CX, SYSCOM customers will now be able to leverage 3CX's innovative Unified Communications System, providing end users with cost-effective, intuitive and cutting-edge features for all aspects of their businesses.
Here are just a few of the benefits that SYSCOM partners and end-users will enjoy:
Leaves reseller in complete control of customer account.
Offers reseller a real-time billing and service dashboard
Ample scope for sales of add-on services, hardware and integration.
Ability to offer on-premise or hosted deployment as customer prefers.
Obtain the best priced Hosted PBX solution in the market.
Ability to choose from a large number of supported IP phones
Ability to integrate mobile devices as alternatives to IP phones.
Free training and support.
In addition, SYSCOM and its customers will now gain the added benefit of joining forces with 3CX's global network of partners to provide superior customer service anytime, anywhere.
Introductory webinar from SYSCOM
SYSCOM has scheduled a webinar for April 26, 2017, to introduce themselves to 3CX partners. However, new customers are encouraged to participate as well.
About 3CX (www.3cx.com)
3CX is a 100% channel company and is the developer of a software-based and open standards IP PBX which innovates communications and replaces proprietary PBXs. 3CX cuts telco costs and boosts company productivity and mobility.
With integrated WebRTC web conferencing, softphones for Mac and Windows and smartphone clients for Android, iOS and Windows phones, 3CX offers companies a complete Unified Communications package out of the box.
250,000 customers worldwide use 3CX including Boeing, McDonalds, Hugo Boss, Ramada Plaza Antwerp, Harley Davidson, Wilson Sporting Goods and Pepsi. Maintaining its global presence, 3CX has offices in the U.S., U.K., Germany, South Africa, Russia and Australia. Visit 3CX on Facebook, Twitter and on Google+.
About SYSCOM (www.syscom.mx)
SYSCOM is one of the leading distributors in telecommunications and security with a solid experience with more than 38 years distributing Telecommunications and Security solutions with the best brands in the world and 13 distribution centers strategically located in Mexico. SYSCOM always brings value to its customers with pre and post sales support by its Certified Engineers Department, as well as providing a robust platform with online tools to facilitate and expedite the purchase to authorized customers.