LONDON, UK 09 July, 2014 – 3CX, developer of the award-winning Windows VoIP PBX 3CX Phone System announces that MWL Systems has successfully deployed 3CX Phone System. MWL Systems, as an expert and established provider of all aspects of information technology, wanted a Windows-based PBX, which could be virtualized with VMWare and could be easily scaled to meet the needs of the business. 3CX Phone System has provided an all-round boost to MWL Systems' communications, enabling the company to modernise its PBX, cut costs and making it easier to keep in touch with their customers and colleagues.
MWL Systems can now manage the calls from its outbound contact centre more efficiently. Intelligent routing via Interactive Voice Response (IVR) and local database integration has ensured that incoming calls are now routed directly to the correct support team member who is dealing with the inquiry. In addition, with the 3CXPhone clients for iOS, Android and Windows, MWL System's engineers can keep in touch when they are out of the office.
Matthew Kingsley-Williams, Director of MWL Systems said:
"We love 3CX because it gives our workforce the ability to always be available to take calls. The management information provided is excellent in terms of presence and reporting. We can interface with the core information in the database and provide lots of useful reports. Once we started provisioning handsets and setting up IVRs with local database integration we realised just how good the 3CX Phone System is. The additional benefits of the 3CXPhone client for Windows, as well as those for iOS and Android made the system irresistible."
Read the complete case study to find out how MWL Systems switched to 3CX Phone System and modernised its PBX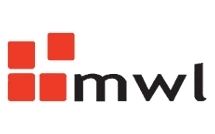 About MWL Systems (www.mwlsystems.co.uk)
MWL Systems is an expert and established provider of all aspects of information technology including consultancy, network infrastructure, applications and managed services. MWL Systems consultants work with business leaders to develop and deploy innovative technology solutions, based upon industry leading products and best practice. Our IT systems engineering skill base and accreditations include VMware, Microsoft, Cisco and Citrix and our application development expertise includes SQL server, ASP.net & VB, adding up to one of the most qualified and dependable IT support partners in the region.