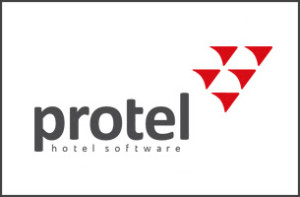 LONDON, UK AND DORTMUND, GERMANY, 28 APRIL, 2016 – 3CX, developer of the next-generation software-based PBX 3CX Phone System and protel, a maker of hotel software, announce that the companies' two platforms now operate in seamless integration.
protel, which has been producing specialized On-Premise software for hotel management since 1994, also offers protel Air, a Software-as-a-Service, or Cloud platform, since 2009. This permits hotels to manage bookings, room assignments and every aspect of hotel property management. protel Air's multi-functional room plan permits booking rooms, changing reservations and direct access to all guest data. If a guest moves from one room to another, protel Air will automatically change all relevant details such as room status, invoicing and availability.
The 3CX Hotel Module permits the integration of the protel Property Management System with 3CX Phone System. 3CX Phone System is a software-based PBX which runs on mainstream operating systems, making it easy to install and manage. With a complete Unified Communications feature set, 3CX cuts telco costs and increases staff productivity and mobility. The hotel module makes all these features available to hotel staff who can perform most communications functions from within the property management software, receiving information in real time on their IP Phones or smartphones.
Nick Galea, CEO 3CX said:
"All of the rich functionality of 3CX Phone System is available to users of protel PMS, allowing hotels access to full-scale real-time communications just at the point where they require it."

Jeremy Armes, Director of Marketing at protel said:
"We are delighted to work with 3CX in bringing our customers the tools they need, in order to serve their guests more personably, thus ensuring an even better experience."
3CX and protel Work Seamlessly Together
Members of staff have access to the simple yet powerful Web interface for every aspect of hotel management, in combination with a robust phone system which cuts costs and makes reporting a breeze.
3CX facilitates hotel management's communication with guests. Guest profiles are linked to room numbers and phones, so that, for example, when a guest rings up reception, the desk attendant will see the guest's name, not just a room number. Room service and management will also be able to greet guest callers by name. Should a guest wish to not be disturbed, he or she can indicate that on the phone system, so that employees can check it before knocking on the door.
Room management information is also linked to phone and data communication. For example, housekeeping can notify via phone messaging when rooms have been vacated or cleaned.
With the 3CX clients, all of the hotel's employees can be reached wherever they are, even at home or while travelling. 3CX and protel Air, together, gear up to drive more efficient and more productive hotel management.
About 3CX (www.3cx.com)
3CX is a 100% channel company and is the developer of a software-based and open standards IP PBX which innovates communications and replaces proprietary PBXs. 3CX cuts telco costs and boosts company productivity and mobility.
With integrated WebRTC web conferencing, softphones for Mac and Windows and smartphone clients for Android, iOS and Windows phones, 3CX offers companies a complete Unified Communications package out of the box.
250,000 customers worldwide use 3CX including Boeing, McDonalds, Hugo Boss, Ramada Plaza Antwerp, Harley Davidson, Wilson Sporting Goods and Pepsi. Maintaining its global presence, 3CX has offices in the U.S., U.K., Germany, South Africa, Russia and Australia. Visit 3CX on Facebook, Twitter and on Google+.
About protel hotelsoftware GmbH (www.protel.net)
Dortmund, Germany-based protel has over 20 years of experience in building hotel management software for the needs of every market segment from small individual hotels to multinational hotel groups. Over 14,000 hotels in 80 countries world-wide use a protel PMS.
20 years of continual product development ensures performance, and delivers an effortless process with fast, reliable access to all crucial information. protel PMS is a mature, internationally proven hotel management software that provides powerful support for all hotel activities. Hotelkeepers can use protel to proactively manage a hotel's occupancy levels, raise efficiency and boost profits and revenues.