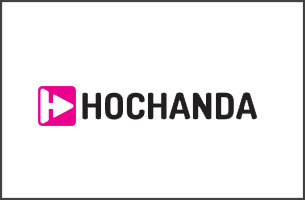 LONDON, UK, 11th JANUARY, 2016 – 3CX, developer of next generation software-based PBX 3CX Phone System announces that teleshopping startup, Hochanda has successfully deployed 3CX Phone System. Hochanda was in need of a flexible, feature-packed and cost effective software-based IP PBX that would guarantee that not a single call is ever lost.
Everything That Constitutes A PBX Masterpiece
3CX Platinum Partner Computer Network Services deployed 3CX Phone System for Hochanda and since then they have experienced more benefits than they ever expected. Not only has it offered them more flexibility, features and reduced their monthly telecommunications costs, they're also finding that the Windows-based PBX is so much easier to set-up, configure and maintain than any other PBX available in the market today.
Craig Norris, Head of IT, Hochanda Ltd:
'We are extremely pleased with the system so far; it's reliable, filled with features and most importantly cost effective, the value for money is next to none. It was easy to set up, configuration was a walk in the park, roll out was swift and maintenance is a charm. In addition the entire Hochanda team is very pleased with the system and have a firm belief that it will continue to satisfy our needs further down the line.'
Read the complete case study to find out how Hochanda took full advantage of a software-based IP PBX and the benefits they experienced from it.
About 3CX (www.3cx.com)
3CX is a 100% channel company and is the developer of a software-based and open standards IP PBX which innovates communications and replaces proprietary PBXs. 3CX cuts telco costs and boosts company productivity and mobility.
With integrated WebRTC web conferencing, softphones for Mac and Windows and smartphone clients for Android, iOS and Windows phones, 3CX offers companies a complete Unified Communications package out of the box.
250,000 customers worldwide use 3CX including Boeing, McDonalds, Hugo Boss, Ramada Plaza Antwerp, Harley Davidson, Wilson Sporting Goods and Pepsi. Maintaining its global presence, 3CX has offices in the U.S., U.K., Germany, South Africa, Russia and Australia. Visit 3CX on Facebook, Twitter and on Google+.
About Computer Network Services Ltd (http://www.cns-ltd.co.uk)
Computer Network Services Ltd exclusively provides 3CX as an on-premise and Hosted/Cloud telephony system.
Our core foundations are in IT network infrastructure, support and telephony. We understand how your network works and will adapt and adjust any IP Telephony installation to meet your current installation.