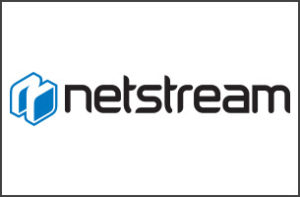 LONDON, UK & DÜBENDORF, SWITZERLAND, 16 FEBRUARY 2016 – 3CX, developer of the next-generation software based Unified Communications System, and, Switzerland-based Netstream AG announce Netstream AG as a new 3CX VoIP Provider for Switzerland.
3CX Customers in Switzerland are now able to take advantage of a fully integrated solution, along with SIP Trunking services and the many years of experience from the telecommunications company based in Zurich.
Flexible cost structure and easy management
The Netstream SIP Connect service is particularly attractive for companies that want to continue to use their IP capable telephone systems to benefit from the various advantages offered with VoIP Technologies. "Our customers greatly value our flexible cost structure and ease of management via an online portal (control panel), says Alexis Caceda, CEO of Netstream AG.
Alexis Caceda, CEO, Netstream AG said:
"We are very happy about the successful interop testing and the certification issued by 3CX. Our customers have benefitted from our strong specialist knowledge and our long-standing experience as a provider of VoIP-based phone solutions for many years now. The 3CX certification is further proof of the fact that Netstream AG is a reliable partner that gives customers easy access to innovative technologies. We look forward to working with 3CX."

Marcos Valassas, Sales Executive DACH, 3CX said:
"We are pleased to announce the successful interoperability testing between Netstream AG and 3CX. Netstream is an experienced, VoIP provider who can offer 3CX Partners and customers superior quality and service. The solution comprising Netstream and 3CX offers innovative IP telephony to a broad range of Swiss customers."
About 3CX (www.3cx.com)
3CX is a 100% channel company and is the developer of a software-based and open standards IP PBX which innovates communications and replaces proprietary PBXs. 3CX cuts telco costs and boosts company productivity and mobility.
With integrated WebRTC web conferencing, softphones for Mac and Windows and smartphone clients for Android, iOS and Windows phones, 3CX offers companies a complete Unified Communications package out of the box.
250,000 customers worldwide use 3CX including Boeing, McDonalds, Hugo Boss, Ramada Plaza Antwerp, Harley Davidson, Wilson Sporting Goods and Pepsi. Maintaining its global presence, 3CX has offices in the U.S., U.K., Germany, South Africa, Russia and Australia. Visit 3CX on Facebook, Twitter and on Google+.
About Netstream AG (https://www.netstream.ch/)
Netstream was founded in 1998, today employs more than 80 people, and operates its own data centre in Switzerland. The quality of our products and services is demonstrated on a daily basis. Thanks to our technical and business expertise, over 25,000 customers benefit from our connectivity, hosting, security, streaming, voice and wholesale services. Find out more about Netstream atwww.netstream.ch.