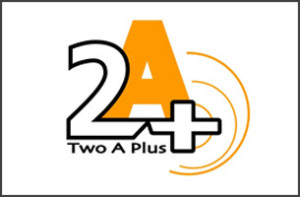 LONDON, UK and BANGKOK, THAILAND, 30 NOVEMBER, 2015 – 3CX, developer of the next-generation software-based PBX 3CX Phone System for Windows, announces its partnership with its newest provider, 2A+. Following successful interoperability testing, this partnership enables the companies to leverage each other's VoIP solutions to service both channel partners and end users.
Based in Bangkok, Thailand, 2A+ provides scalable VoIP solutions for local and international companies across Asia, Europe and America, and now adds 3CX Phone System for Windows to its growing number of offerings. This partnership expands 3CX's presence in Thailand, where a large market exists for its products and services.
Now 2A+ customers will not only be able to utilize 3CX's VoIP solutions and unified communications features such as WebRTC-based video conferencing and Click2Call, softphone clients for Windows, Mac, Android, iOS and Windows Phone, presence, and many more, but they will also have access to the stellar customer service on which 3CX prides itself.
Yilmaz Kabaran, Sales Executive Asia Pac, 3CX said:
This exciting new partnership with 2A+ will enable 3CX to offer its innovative and feature-rich software-based phone system in the booming Thai and Asian telecoms markets. 3CX customers can now choose 2A+ for easy configuration and outstanding service from one of Thailand's prime VoIP solutions providers.

Amornrat Sontithai, Managing Director, 2A+, said:
2A+ is proud to have successfully passed interoperability testing with 3CX Phone System and we are looking forward to discovering what this new partnership has in store for us and our customers. With 2A+'s leading VoIP service in combination with 3CX's world-class communications solutions and innovative use of technologies such as WebRTC, we see great things ahead.
About 3CX (www.3cx.com)
3CX is a 100% channel company and is the developer of a software-based and open standards IP PBX which innovates communications and replaces proprietary PBXs. 3CX cuts telco costs and boosts company productivity and mobility.
With integrated WebRTC web conferencing, softphones for Mac and Windows and smartphone clients for Android, iOS and Windows phones, 3CX offers companies a complete Unified Communications package out of the box.
250,000 customers worldwide use 3CX including Boeing, McDonalds, Hugo Boss, Ramada Plaza Antwerp, Harley Davidson, Wilson Sporting Goods and Pepsi. Maintaining its global presence, 3CX has offices in the U.S., U.K., Germany, South Africa, Russia and Australia. Visit 3CX on Facebook, Twitter and on Google+.
About 2A+ (www.twoaplus.com)
Founded in 2006 by Amornrat Sontithai, CEO, 2A+ is the leader in VoIP service in Thailand, helping people connect and communicate. 2A+ provides total VoIP solutions for local and international companies, and offers SIP trunk, both CLI and NCLI outbound calls, inbound calls (DID numbers), and is an expert in IP PBX, call center, call conference and calling card systems. As a reliable partner, 2A+ has worked with companies like TollFreeForwarding, ComoreTel, SpeedFlow, Passport Telecom, CAT and TOT. 2A+ carries over 10 million minutes in monthly sales.