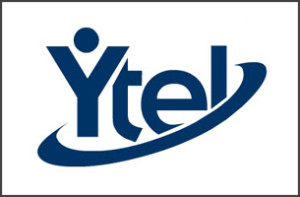 LONDON, UK & FOOTHILL RANCH, CALIFORNIA – 26 APRIL, 2016 – 3CX, developer of next generation software-based PBX 3CX Phone System, and Ytel, a US carrier and VoIP Provider,  announce their new partnership.
Following the successful completion of the interop test, Ytel will now be able to provide its powerful sipPro Trunking services to 3CX Partners and customers. Ytel can be chosen from the drop down menu in the 3CX Management Console.
Ytel provides premium solutions for businesses using cloud-based communication technology. As a full-service carrier with a company-owned network, using Ytel as your preferred communications vendor simplifies the process of complex telecom requirements.  Ytel maintains complete control over its network, which means the company's sipPro solution works smarter and provides redundancy for every customer, allowing for maximum uptime and exceptional call quality.
This partnership also grows 3CX's reach in the US market, increasing the number of end-users who learn about the innovative solutions and first-rate customer support that has helped 3CX become an industry leader.
Kyle Asbury, US Sales Manager at 3CX said:

"We are pleased to have successfully completed the interoperability testing between Ytel and 3CX. Ytel is an experienced VoIP provider who can offer 3CX Partners and customers superior quality and service. The solution comprising Ytel and 3CX offers innovative IP telephony to a broad range of US customers."

Dean Hansen, Solutions Architect at YTEL said:

"Partnering with 3CX is a key component to providing end customers with the best quality service.Combining our extremely robust network with 3CX's feature-rich PBX provides the best customer experience in the industry."
About 3CX (www.3cx.com)
3CX is a 100% channel company and is the developer of a software-based and open standards IP PBX which innovates communications and replaces proprietary PBXs. 3CX cuts telco costs and boosts company productivity and mobility.
With integrated WebRTC web conferencing, softphones for Mac and Windows and smartphone clients for Android, iOS and Windows phones, 3CX offers companies a complete Unified Communications package out of the box.
250,000 customers worldwide use 3CX including Boeing, McDonalds, Hugo Boss, Ramada Plaza Antwerp, Harley Davidson, Wilson Sporting Goods and Pepsi. Maintaining its global presence, 3CX has offices in the U.S., U.K., Germany, South Africa, Russia and Australia. Visit 3CX on Facebook, Twitter and on Google+.
About Ytel (www.ytel.com)
Ytel is a preeminent software company, specializing in cloud-based communications solutions that service businesses worldwide. Its SaaS-based offerings include Cloud Contact Center®, message360°®, and sipPro™. These services provide businesses cost- effective solutions that power modern communications through voice, text, email and direct mail. Ytel supports over 35 million outbound and inbound interactions daily, on a company-owned network, to increase revenue and maximize efficiency for customers.