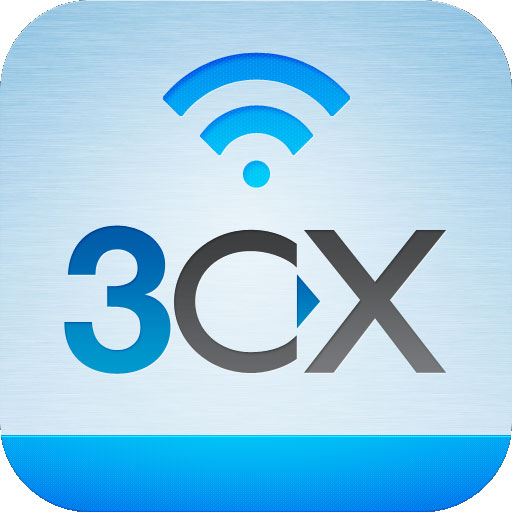 3CX is pleased to announce a Release Candidate for 3CX Phone System Version 10. This build fixes many issues and also adds some features that were missing in previous versions of V10.
Features Added
Play Voicemail locally without play on phone (requires 3CX desktop Components)
Trigger call using HTTP CTI URL. More information here
Bring to front with/without stealing of focus
Ability to log and agent in or out from all queues from the 3CX MyPhone Portal
Queue statistics (available in Call Center Edition only)
Added description of extension state and forwarding rules in MyPhone so all company users are aware of their forwarding rules configuration
Save position and size of 3CX MyPhone after exit. (requires 3CX Desktop Components and single monitor)
Multiple delete of voicemails from 3CX MyPhone Voicemail tab
Performance improvements in 3CX MyPhone
3CX MyPhone Application starts up automatically and has option to remove from startup
Queues tab can see active queue calls and depending on rights perform operations on the Queue call (Pickup,transfer,divert)
Transfer and Divert dialog can now transfer by typing in the company / phonebook name. A dropdown will appear with all the matched entries
Plug and Play feature detects the appropriate phone and selects the according template for that phone depending on user agent received. Works for 3CX Phone for Windows and Grandstream
Added automatical download of .NET Framework in 3CX Phone System installation
3CX Phone for windows provisioning of blf keys. Requires new 3CX Phone for Windows V6
Support for VoIP Providers that have a non-resolvable sip server but a valid and resolvable outbound proxy
Outbound rules configured to allow specific groups containing extensions with ring my mobile simultaneousy are allowed external calling automatically
Bugs Fixed
Hotkey fixes
Extension sorting by name (first/last) or extension numbers
Remember me – MyPhone now remembers login credentials (Clear of cache might be required)
Improved 3CX Desktop Components detection and operations
Improved timing issues in the 3CX MyPhone for call duration
Tapi integration fixes – Make and disconnect calls from outlook dialing interface
Profile changing bug fixed
Journalling in Outlook integration
Double incoming notifications in Outlook contact popup records
Polycom Phonebook directory fixes
Fixed proper VSTOR detection for all verions of Outlook on all architectures 32 and 63 bit
Sound notifications in chat, chat extension blocking
Known Issues
Extension calling an external number and then performing a transfer might result in a wrong notification in the 3CX MyPhone
Some calls might show with an incorrect duration if MyPhone is not already logged in.
After Desktop components is installed, user needs to start 3CX MyPhone Installed Locally manually
IMPORTANT
The provisioning port has changed to port 5000. This means that you must change the provisioning links for the phones to "http://IPADDRESSSERVER:5000/provisioning". You can do this via DHCP option 66 or by configuring the phones from their web interface. See the configuration guides for more information. Reboot the phones after you have made this change.
3CX Desktop Components has been also updated. Click to watch Installing Desktop Components on YouTube.
Upgrading 3CX Phone System RC on the server, will also include the latest 3CX Desktop Components instalation file.
If you have 3CX MyPhone Installed locally on the client machines simply double-click them. You will see a silverlight message popup notification informing you that the application has been updated and needs a restart. Proceed with the restart of the 3CX MyPhone Silverlight application. Upon restart 3CX MyPhone will be updated from Beta to RC.
Log in, navigate to Settings tab and click on Preferences
Click on the INSTALL Button. The latest version of 3CX Desktop components will be installed locally. Double click on the installer and follow the installation instructions.
Once the 3CX Desktop components have been installed, double click on 3CX MyPhone Application on your desktop. Your 3CX MyPhone application is fully updated.
Downloads
Please post any questions about the beta to the 3CX Phone System V10 beta forum here.
Use this V10 Demo Key to activate enterprise features: LFMD-4QDR-7OHP-ZZO2
We look forward to your feedback!