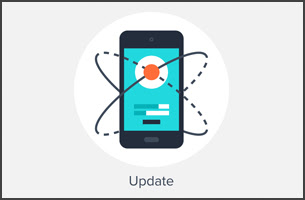 A new update for the 3CX client for Android is available in BETA. The main functionality we've worked on for this BETA is that we have deprecated the GCM functionality as per Google's latest announcements. GCM stands for Google Cloud Messaging functions and use server APIs and SDKs both maintained by Google. As of this update we are now using FCM (Firebase Cloud Messaging) which is more stable and reliable, and makes PUSH notifications appear much faster on your device.
Additionally, we've made the following improvements:
Fixed the ability to open welcome email provisioning files for most devices.
Minor UI improvements related to single and double tapping.
Minor fixes in audio routing and device switching timing.
Fixed an issue where it was sometimes possible to open multiple "Add Contact" dialogs.
Improved app logging.
View the complete change log.
Install the latest Android client from Google Play or update the existing app if you already have it on your device.