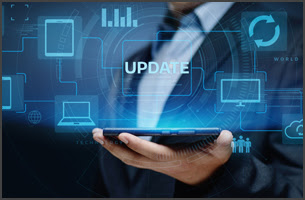 Make sure you upgrade to the latest 3CX Client for iOS. Why? Cause we've included some new features such as less CPU usage, support for iOS 11 and the ability to send email invitations to conference participants.
What else is included in this update:
Fixed issues in network's background connectivity
Fixed audio interaction with device's Media Player
Added 302 Diversion Header option in Forward to My Mobile rules
Send eMail to scheduled conference participants
Support for iOS11+ Smart Invert Colors
V14 is no longer supported
See the complete change log for our iOS client here.
Download the latest iOS client or update your existing app if it's already installed on your device.