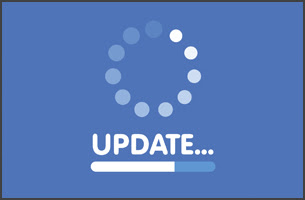 Following the BETA of V15.5 Update 1, the final release of this update is now available. The BETA was received extremely well and we appreciate all the feedback you provided! In the BETA we included: expanded IP Phone configuration options, easier configuration and troubleshooting of 3CX with our new capture feature, backup and restore from command lines, new features for the web client, group voice mail and two new call reports.
In addition to the above some fixes have been made to the final Update 1 release, as well as template updates to the following:
New help links for new IP Phone models (snom D712, Yealink T5X and Yealink CP960)
Added auto reboot for Snom IP Phones
Updated VoIP Provider templates (Intertel, LCR Telecom & Weepee)
Fixed Welltech-ATA172 second account.
Removed MWI and HEADSET keys for Fanvil X6.
View the complete change log here.
We look forward to continue receiving your feedback on Update 1 in our forums!
How to update:
If you are on V15.5 or 15.5 SP1 BETA, you go to the updates section on the dashboard of the management console where you will see a final release update 15.5 SP1 Final. Click on the update and 15.5 SP1 will be installed.
If you want to download a new installation you can download the Linux version or the Windows version. Alternatively, take it for a spin using our PBX Express tool! We'll configure a brand new PBX for you to try.
Windows: http://downloads-global.3cx.com/downloads/3CXPhoneSystem155.exe
Linux: Follow this guide – The complete list of commands should look like this:
wget -O- http://downloads.3cx.com/downloads/3cxpbx/public.key | apt-key add -
echo "deb http://downloads.3cx.com/downloads/3cxpbx/ /" | tee /etc/apt/sources.list.d/3cxpbx.list
apt-get update
apt-get install 3cxpbx
Note that for softphones to be controlled from the web client you have to install the latest clients: