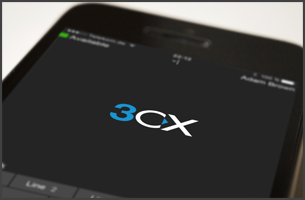 The new iOS client for 3CX Phone System v14 has been approved by Apple and is ready for download. The release candidate of 3CX Phone System v14 was released last week and now iOS users can start testing the new version's RC on their mobile devices too. The new client is completely optimized for use on iPhone 6 and iPhone 6+ devices, proving once again that 3CX is always at the forefront of all communication platforms.
The new iOS client includes:
Updated icons for Retina display
Improved Search feature
Improved "PUSH" notifications
More iPad features
Take a look at the change log for the complete list of improvements.
Download Links and Documentation
Download 3CX Phone System v14 RC: http://downloads.3cx.com/downloads/3CXPhoneSystem14.exe
Download 3CXPhone for iOS Client
Read the v14 Admin Manual