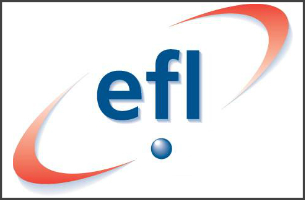 3CX distributor EFL has organized an intermediate partner training event, set to take place this April in Wakefield, UK.
This event is free and open to all new and active partners that have completed the 3CX Basic Online Training Certification. It is aimed at pre-sales and technical support personnel and will provide the knowledge to assist with promoting, installing and supporting 3CX client installations. The workshop is also a great opportunity for attendees to prepare for the Intermediate Certification Exam.
During the course, attendees will learn about standard Windows deployment, setting up software and hardware SIP phone extensions, PSTN gateways, VoIP/SIP trunk providers, troubleshooting and more. The session will conclude with a Q&A and wrap-up with EFL staff.
The event will take place on Tuesday 25th April and is a great chance for partners to become better acquainted with 3CX, the latest features and improvements, or simply refresh their knowledge.
So what are you waiting for? For more information about the event, including the complete agenda and location, and to register you attendance, please visit the link below.
Intermediate Training – Tuesday 25th April 2017 – Wakefield, UK
It is recommended that you register your attendance as soon as possible to avoid disappointment.