The 3CX client for iOS is undergoing a major makeover! From the interface, to the features and usability it's truly unlike any other.
Incoming calls come up exactly like regular GSM calls on any iOS device and can also be answered like one.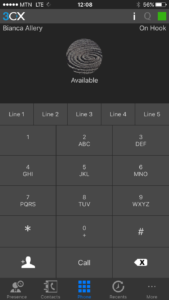 We would like to invite you to sign-up as a pre-release user for our iOS 3CX Client (limited to the first 1000 subscribers) to get the latest builds before the official release.
If you would like to take the new iOS client for a test run, fill in the form below – make sure you use your Apple ID email – and you will receive an email once a new build is ready to try. Therefore your invitation to join the program might come with a considerable amount of delay.